Ref:
Date:
Location:
Photographer:
Ref:
Date:
Location:
Photographer:
Reece Bell scores a top-10 result, on her international debut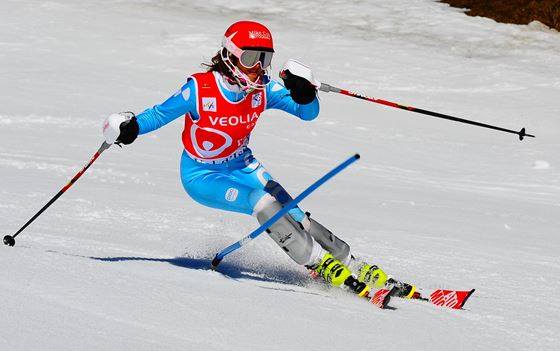 30/04/15
This was Reece's first ever international event. She had previously only raced in the US, and at the British Children's Championships.
She was selected to the British Children's Team for La Scara. Held in Val d'Isere, this is one of the most prestigious events on the FIS calendar of under-16 and under-14 racing.
Racing in the girls' U14 category, Reece was competing against teams from the Czech Republic, Slovakia, Slovenia, Italy, Japan, Poland, Hungary, Holland, New Zealand, Spain, Andorra, Chile, Latvia, Luxembourg and Libya.
In addition, the best French racers were all taking part (the French had held qualifying rounds earlier in the week, in order to select their team for the international event).
Reece achieved a creditable 13th in the Super G, and a very encouraging 6th place in the Slalom. (There was no Giant Slalom held.)
photos here
slalom training
Super G race
Slalom race