Ref:
Date:
Location:
Photographer:
Ref:
Date:
Location:
Photographer:
2009/10 ski season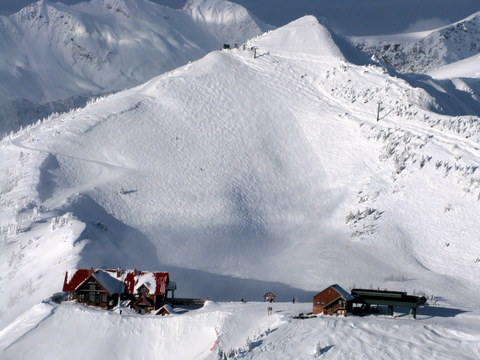 27/04/10
In January, while hosting the Daily Mail Ski Magazine readers' trip, I was fortunate to ski at two of Canada's newest and most exciting resorts: Kicking Horse and Revelstoke.
BC photos
During two visits to Zermatt (February and Easter) there was, as always, plenty of powder to be enjoyed. This year's high point was an opportunity to ski the mythical "El Alamein" off-piste run, with legendary Zermatt photographer Chris Patient.
Zermatt photos
In April I returned, accompanied by my daughter Imogen, to the ski area of my childhood, Cairngorm, for the first time in 23 years. The mountain was just coming to the end of an epic snow year. I was lucky enough to run into my old trainer, Hans Kuwall, who is undoubtedly the greatest ever coach that Scottish ski-racing has had.
Cairngorm photos
Inbetween these trips there was, of course, some great skiing to be had back home in
Big Sky
Reece and I finished the season in style, with two days, in the middle of an epic spring storm, at
Snowbird